Hey everyone, I finally got our family portraits done! Boy it was an adventure. Angel would not look at the camera half the time, then when he did we weren't. Yada, yada. We finally got a couple good ones, but of course he had to hold up his little car to show everyone. Does he ever leave the house without it? No, lol.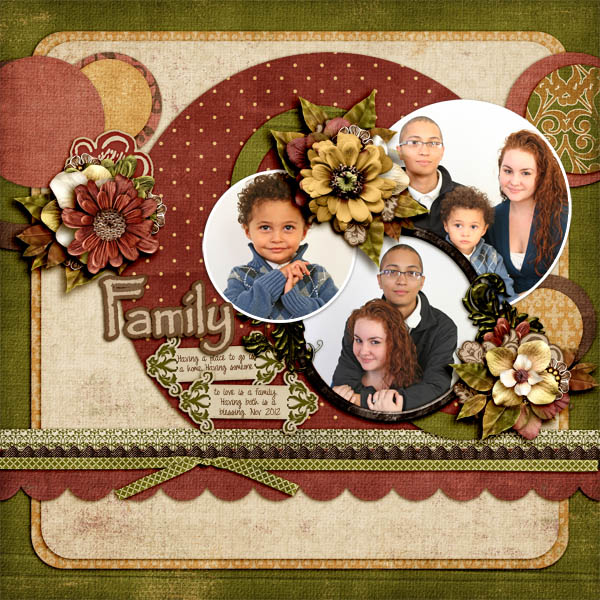 Anyway, I scrapped these photos with the fabulous

December 2012 Templatetopia by NMSS Tuscan Fall by Trixie Scraps.
Thanks for looking!