I am so pleased and happy how my projects turned out for Angel's 2nd birthday party! I used
Aprilisa Designs'
Out at Sea kit throughout the projects with the addition of a clipart Elmo to create a unique theme just for Angel.
I made cupcake wrappers and toppers, pinwheel cakepop toppers, food signs, jam jar labels, a banner, flatware tote and a door sign!
Door Sign
I didn't get a good picture of the banner but in the background of this one, you can see it just barely.
"Fish and Chips"
"Sea Worthy Sweet Treats"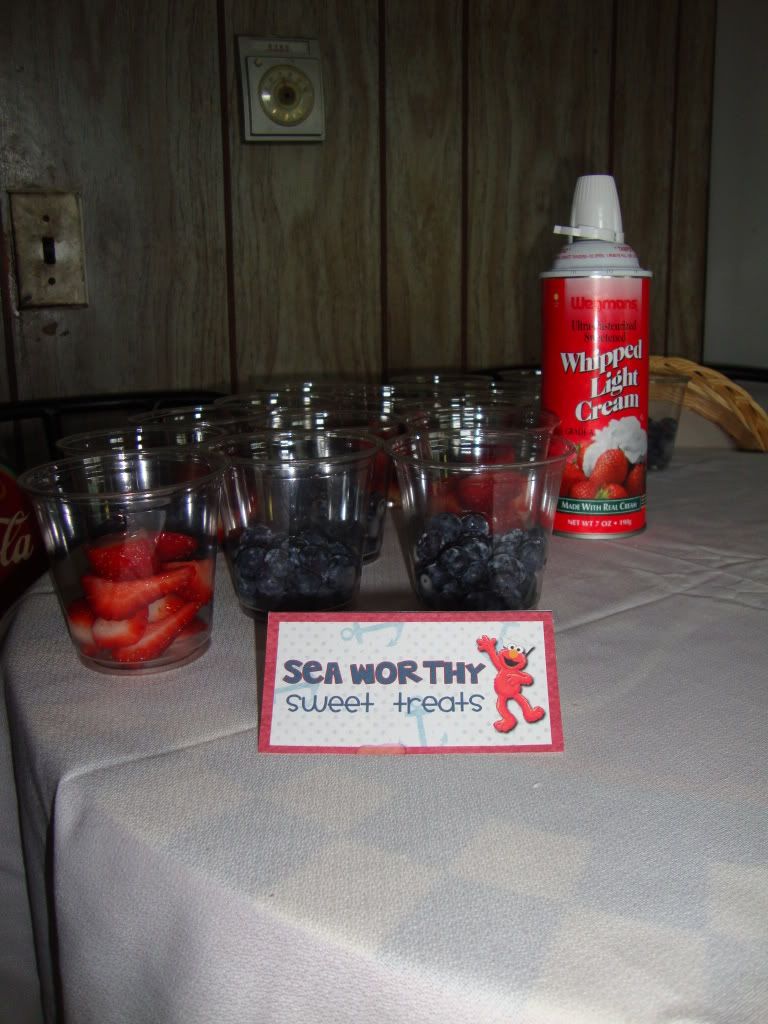 Flatware tote
Jar labels and 5 flavors of homemade jam, made by me and my grandmother!
(Blueberry, Strawberry, Raspberry, Pina Colada and White Grape)
Pinwheel Cake Pops (Baking by Danielle, Pinwheels by Me)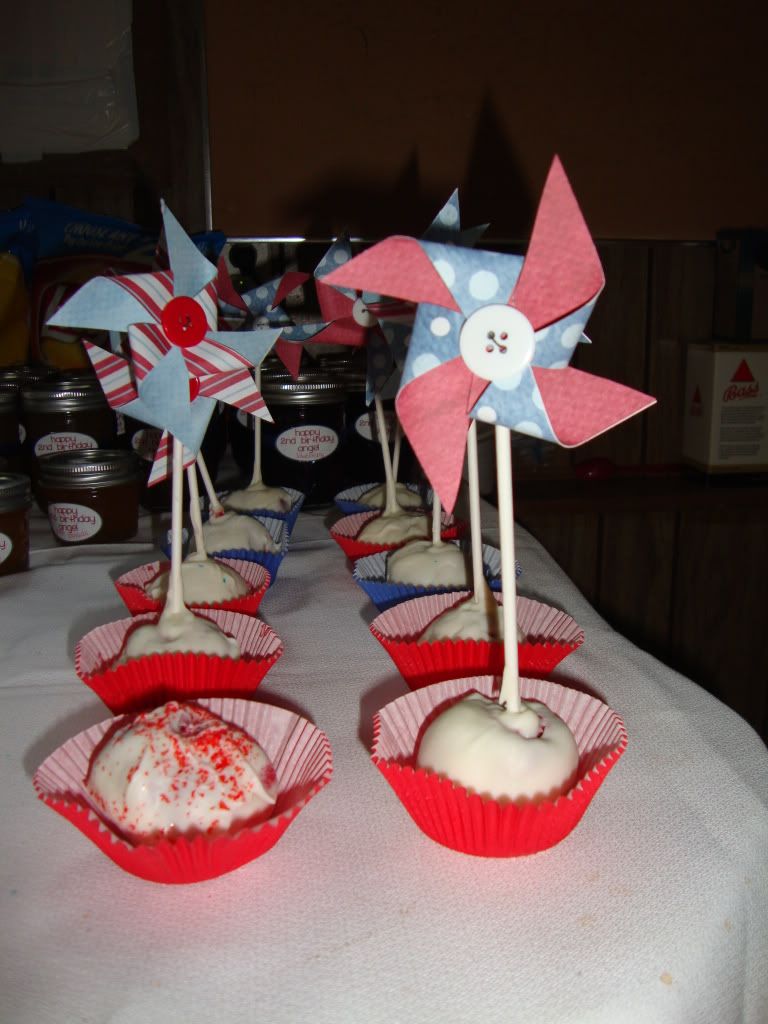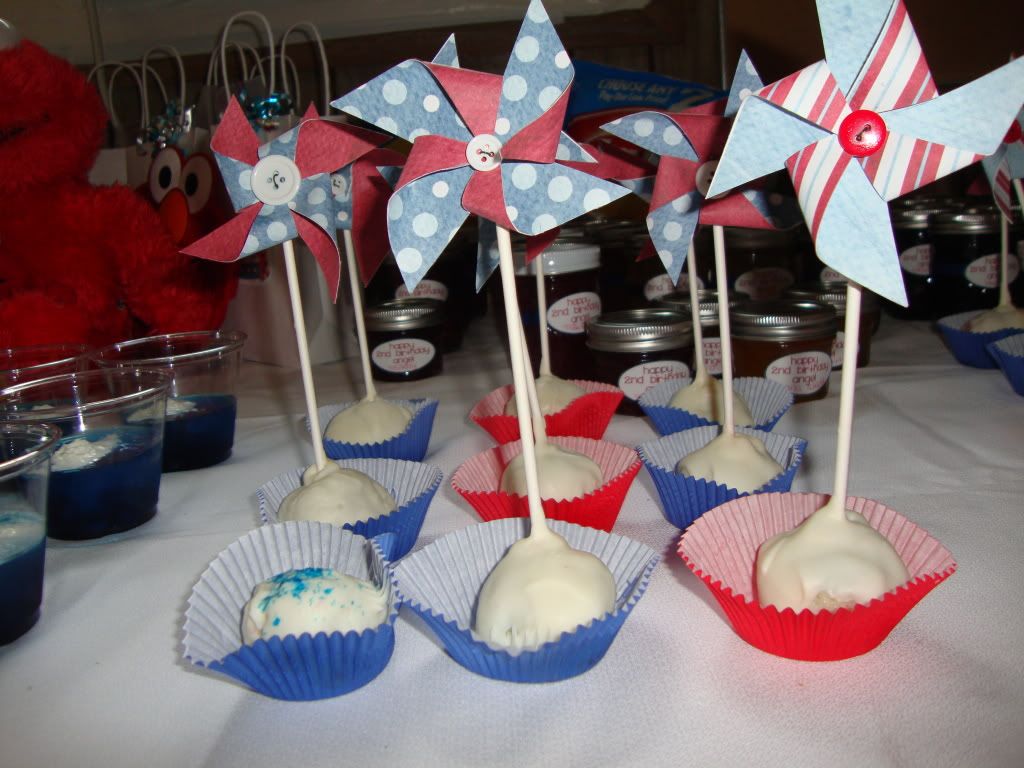 "Captain Angel's Cupcakes"
(Baking by Danielle, Wrappers & Paper toppers by me)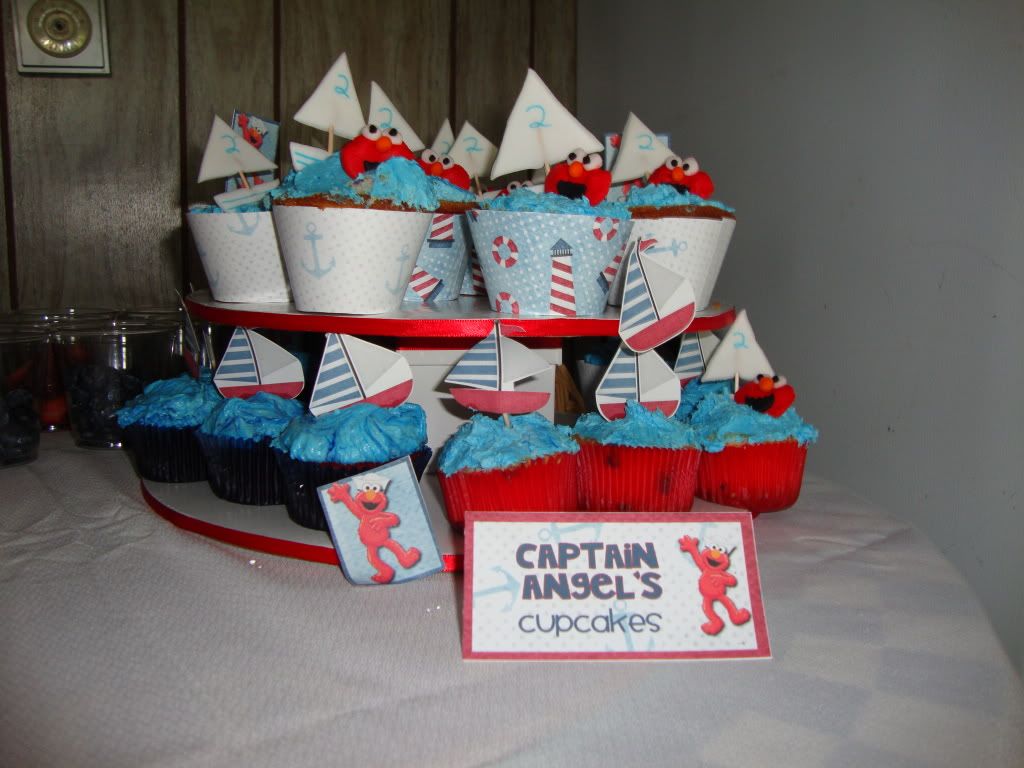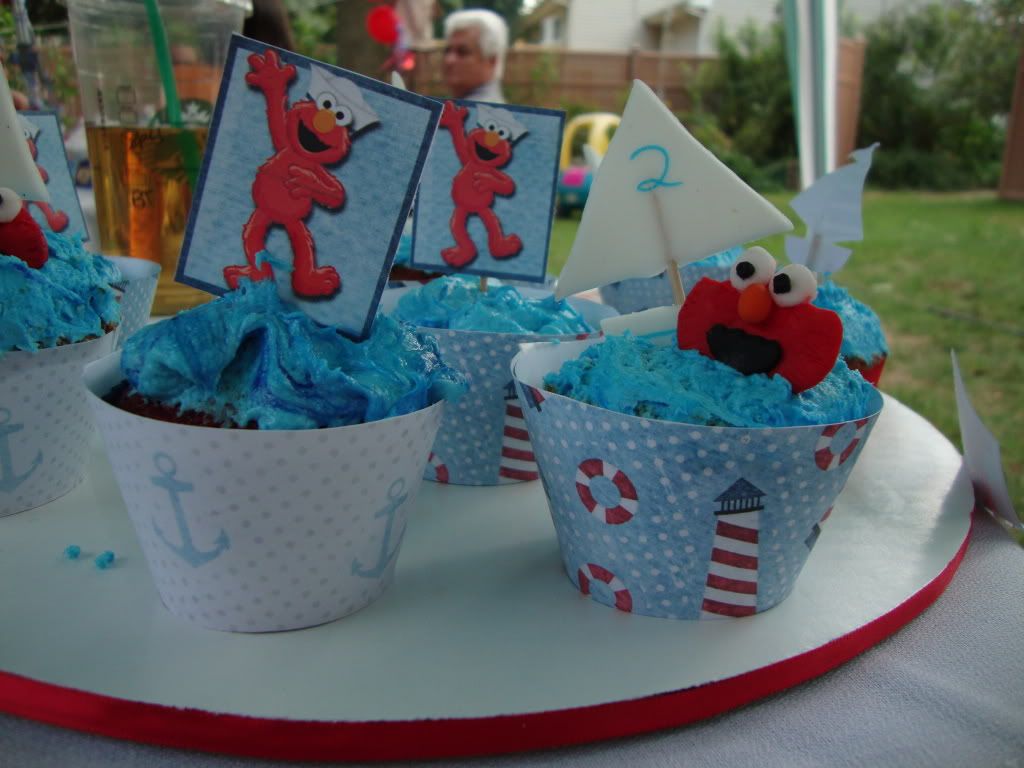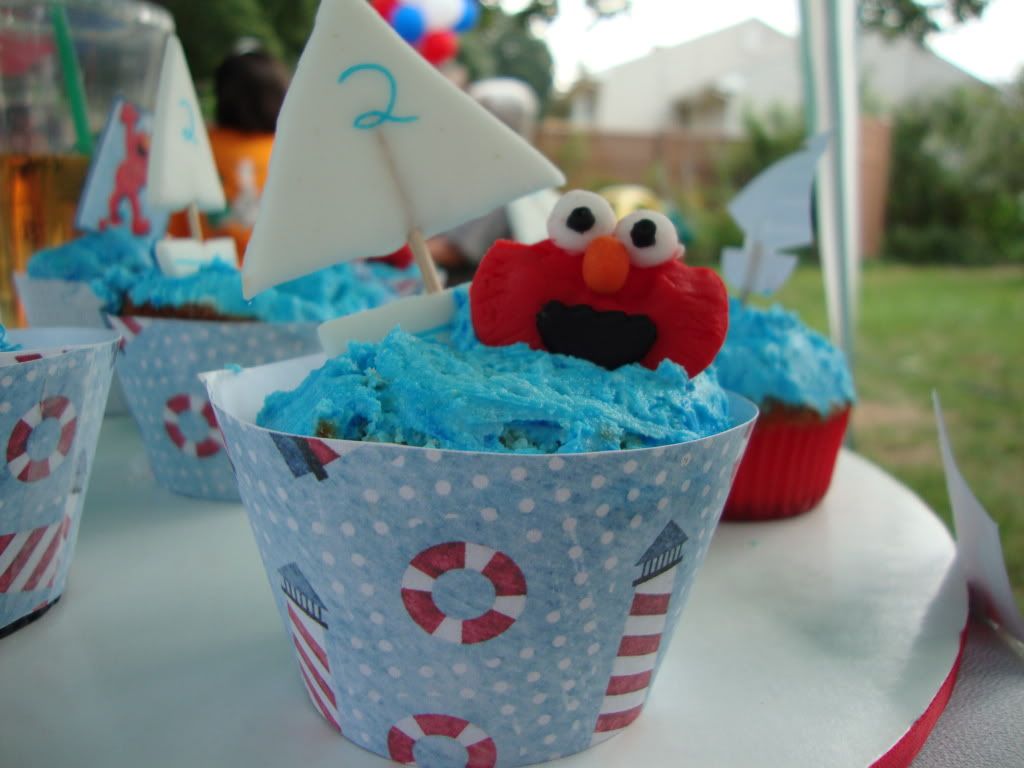 I love creating for parties! I hope I get more opportunities to do so really soon!